Unlock Better Member Engagement For Your Nonprofit or Association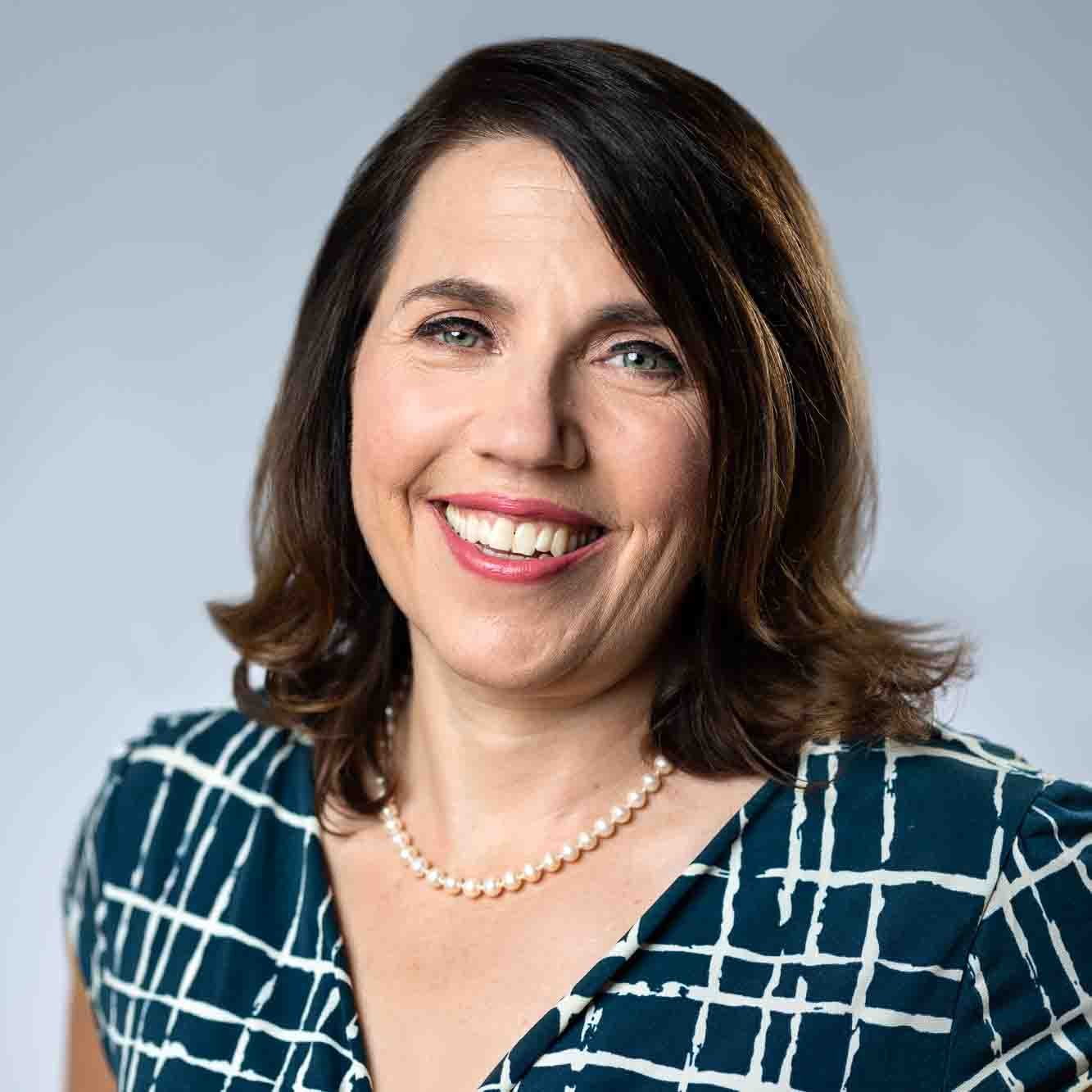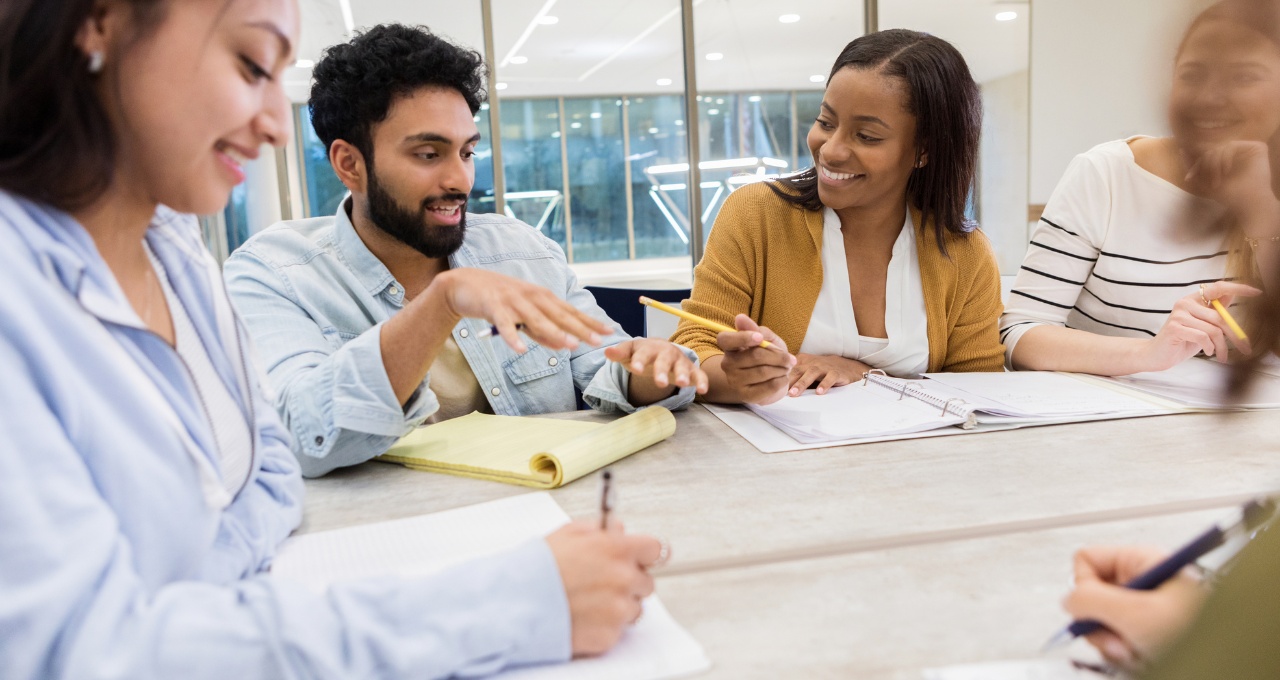 Building a loyal membership base for your nonprofit or association takes a lot of time and effort.
You have to develop exciting, engaging and interesting new marketing ideas that will get you in front of potential members and, ultimately, acquire them.
But, just acquiring new members isn't enough for success. To retain members and continue to grow, your nonprofit or association must develop a world-class customer experience that focuses on continuous member engagement - ensuring members are involved and active throughout their lifetime with your brand.
By focusing on continuous engagement you can build a strong community of supporters who are dedicated to your brand, increasing member satisfaction and loyalty.
Are you looking for more member engagement ideas? We've got you covered.
Whether it's simply sending personalized emails to members or designing an entire podcast series, this blog will guide you through the most effective methods of continual member engagement.
Why Member Engagement is Important for Associations and Nonprofits
Member engagement is essential for the success of associations and nonprofits. Engaged members help drive participation, retention, advocacy, revenue, and community building within your organization.
By prioritizing member engagement, associations and nonprofits can create a more vibrant and impactful organization.
Here are just a few key reasons why continuous member engagement is critical.
Increased Member Participation: Engaged members are more likely to participate in association or nonprofit activities, such as volunteering, attending events, or making donations. This participation can help your organization achieve its mission and goals.


Improved Member Retention: Engaged members are more likely to renew their membership or continue their involvement with your organization. This retention can help the organization maintain a stable and committed membership base.
Enhanced Advocacy From Members: Engaged members are more likely to become advocates for the organization and its mission. They may share information about the organization on social media, recruit new members, or speak positively about the organization to others.
Build a Stronger Community: Engaged association and nonprofit members help to create a stronger sense of community within the organization. They may form connections with other members, collaborate on projects, or participate in events together. Building a strong community helps to build your brand and promote your value proposition to potential new members.
3 Components of Changing Your Member Engagement Future
#1 - Drive a "Find 'em" and "Keep 'em" Balance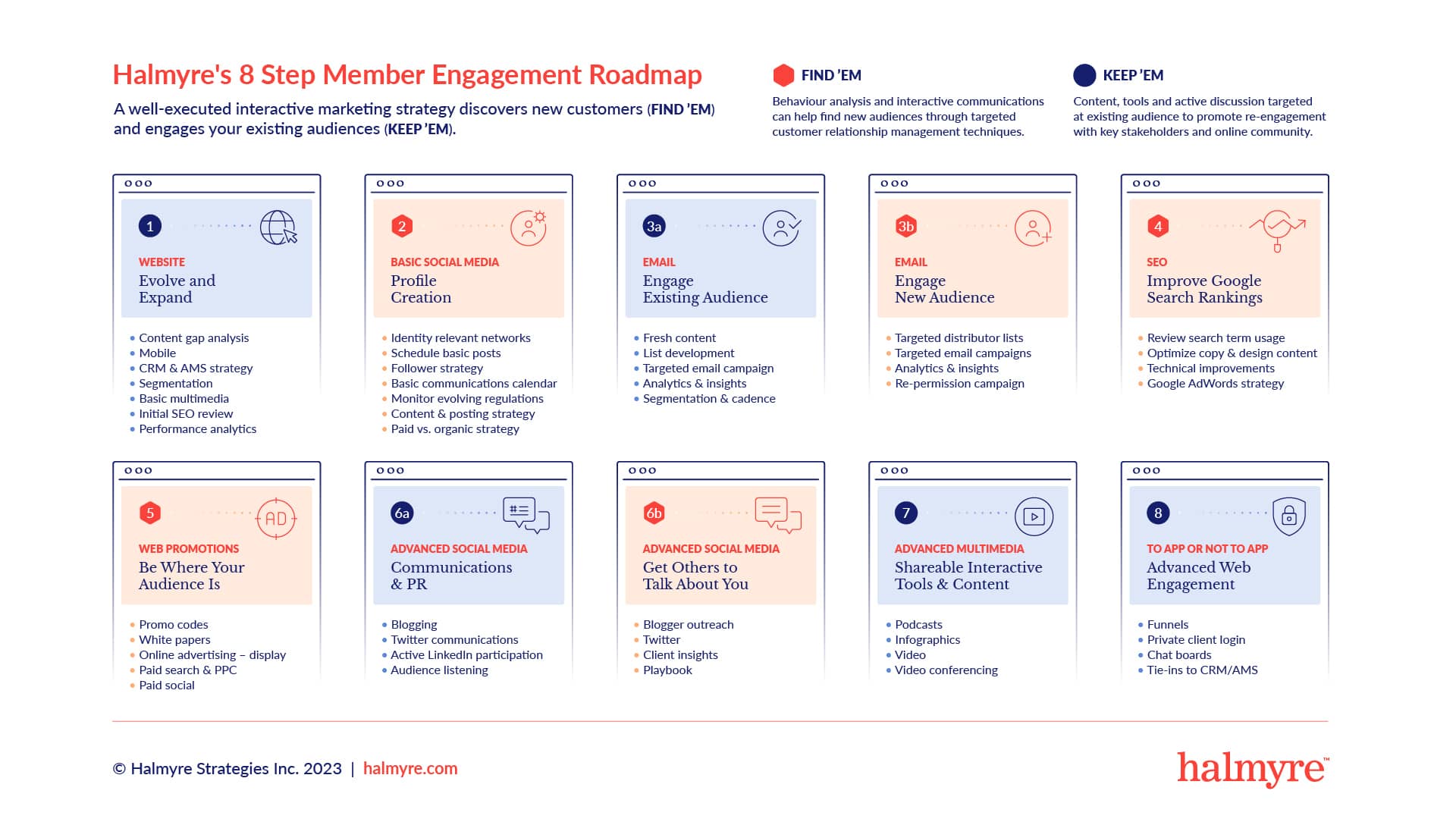 Open PDF - Halmyre's 8 Step Member Engagement Roadmap
In order to enhance member engagement, associations need to strike a balance between attracting new members and retaining existing ones. This involves implementing strategies to attract prospective members while also nurturing relationships with current members.
Our Interactive Road Map to successful association marketing (above) can help visualize this delicate balance and guide your association towards effective member engagement strategies.
#2 - Organize a Communication Calendar
Maintaining consistent and effective communication with members is essential for fostering engagement. However, organizing and executing a communication calendar can be challenging. While it may sound deceptively simple, it requires discipline and sustained effort.
Seeking outside help, such as a strategic consultant that specializes in association growth, can provide the necessary expertise and resources, as well as hold your association accountable for its communication strategy
#3 - Measure and Manage
To improve member engagement, associations need to embrace data-driven decision-making. Implementing a dashboard of key performance indicators (KPIs) and updating data analytics capabilities allows your association to track and measure engagement levels effectively. By utilizing data, your organization can gain valuable insights to make informed decisions that drive member engagement and satisfaction.
By focusing on these three components, associations can transform their member engagement strategies and create a future where members feel connected, valued, and actively involved in the association's mission.
However, getting into this discipline may seem a bit daunting.
Whether your team is large or small it's not only more communications and marketing, it may be a change. It involves people, processes and technology to line up and work together to get great engagement.
Get in touch with Halmyre today. Our expert marketing consultants can help you think differently, better positioning your organization to grow.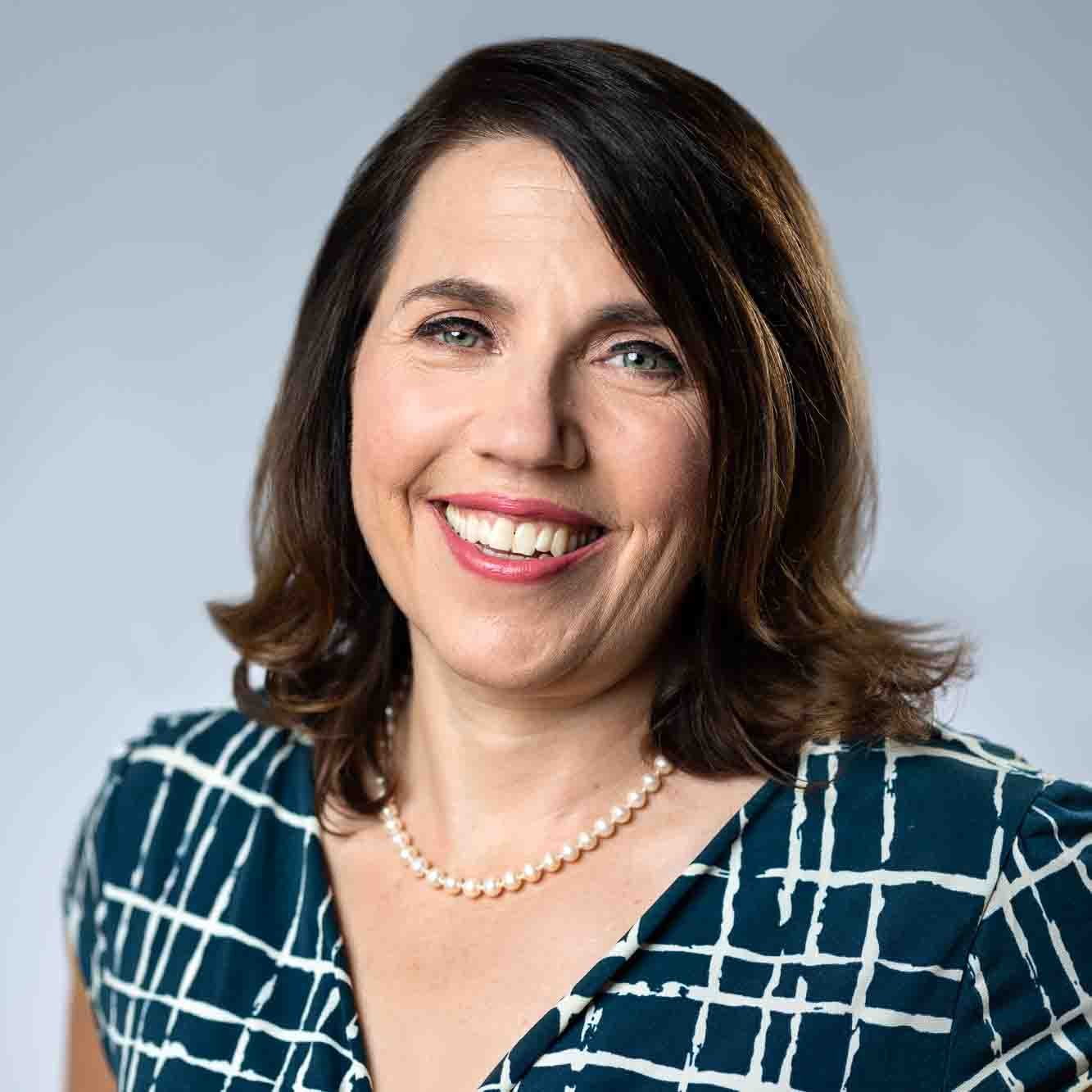 About Christine Saunders, CM
Halmyre President Christine Saunders is a marketing consultant to service-based organizations, a strategic advisor to marketing executives and leaders, an entrepreneur and a hobby farmer. Prior to founding Halmyre in 2014, Christine owned a traditional integrated marketing and communications agency specializing in financial services, public services and not-for-profits. Her education is in politics, ethics and philosophy, and she is a proud Maritimer despite living in Upper Canada today.
Related Thinking
5 Ways to Improve the Member Experience for Associations
5 Ways to Increase Professional Association and Nonprofit Membership
Benchmarking NFP Value Propositions, 2021